Marketing rockstar, LUCIDAS founder, and all around great guy (that sports rockin' dreadlocks!) Jon Ikegami here!
If you're reading this, chances are someone has told you that marketing is different, or unique, in Japan.  Maybe your marketing counterpart at a Japanese subsidiary was trying to explain why they can't use the same campaign you are using globally everywhere else, or you are getting somewhat frustrated by the reporting metrics not aligning with your other regions.
Either way, you want to know.  Is it true that marketing is different in Japan?  There are countless blogs out there that talk about how Japan is or is not "unique" in the areas of business, from supply chain management to brick and mortar real estate, but not many that talk about marketing.  (And even fewer that do so in English!)  The short answer to the question is yes, but probably not in the ways you have been told.  Let me explain.
Traditionally, Japanese companies have never had the same types of marketing functions in-house as their western counterparts have had.  Some have, but the majority of marketing divisions were actually about mass advertising, where the majority of the actual work was performed by one-stop ad agencies.  Unlike the US and Europe, where there have always been separate agencies for differing functions, such as media reps and creative agencies, Japanese ad agencies have been one-stop shops that buy your media and develop the creatives, and by extension, have also provided strategic marketing services to a lesser extent.
Because of this, the reliance on traditional media and lack of utilizing alternative channels has lasted much longer than it has in other countries, and the lack of in-house marketing resources has resulted in smaller teams, which are focused more on controlling agencies and vendors, rather than being an operational part of the marketing strategy.  Additionally, the report line rarely answers to a CMO, but rather someone in business development or sales.  As a result, many of the key metrics for reporting still rely on the one-stop agencies, which now also cover digital advertising and digital operations as well.
The marketing function ecosphere itself has thus gradually evolved into a somewhat unique creature, which has caused the corporate marketer to follow a role that does not always neatly align with their counterparts in other regions and countries.
So while there are a few discrepancies with the general population, such as utilizing domestic social networks in addition to things like Facebook, a higher cost for online advertising, and a generally higher acceptance of mass media, it isn't actually the consumer that requires different marketing approaches.  To the contrary, it is actually the marketing role itself that is different, and because of such differences, campaigns and methods intended to streamline activities worldwide can be met with resistance.
So when you find yourself frustrated by the way something is being handled in the Japanese market, keep this in mind and see if there isn't an organizational issue that is hindering the adoption of your plan.
When that doesn't work, you can always ask LUCIDAS for some help, as we have rich experience in change management, digital marketing transformation, strategic consulting and operational assistance that have helped bridge the gap between Japanese subsidiaries of global companies.
執筆者プロフィール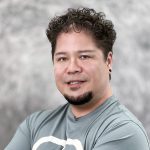 株式会社ルシダスの代表にしてマーケティングロックスターを自認しており、経営とマーケターの二足のわらじでお客様の課題解決に邁進する…[続きを読む]